This photograph (PSP_006204_0985) was taken by NASA's Mars Reconnaissance Orbiter (MRO) HiRISE Camera on 22 November 2007.
NASA describes this photograph as "Inca City – Monitoring of Evolution."
These anomalies could be natural but they do look interesting none-the-less:
The terraces are clearly visible with a distinct, very narrow "S" feature.
The "X" or cross looks geometrical and has symmetry, 90 degree angles.
The "Spiders" are located to the right of the photograph.
There are several, narrow, oblong hills or features scattered across this terrain as well as another geometric, symmetrical feature to the far right.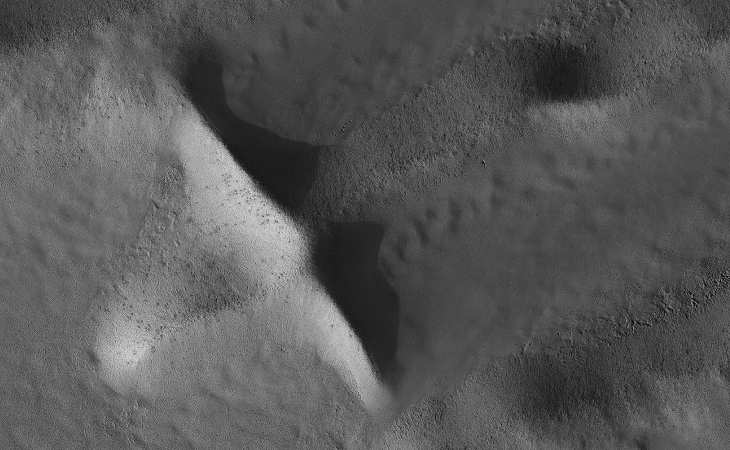 Original NASA source: https://www.uahirise.org/PSP_006204_0985
Interesting name NASA chose to describe this HiRISE photo, could these anomalies be natural geological formations or was some intelligence involved with these?
Subscribe to my YouTube channel and turn on notifications to be notified when new videos are uploaded.
Also visit Twitter page @RaptorZN_.