My summary and review of the 1982 Falklands War, the bases on Thule Island that are destroyed, the Kalahari UFO Crash that follows, recovered ET Technology and the deep Military Industrial Complex interest in this matter which include the CIA, RIIA (Chatham House) and MOD.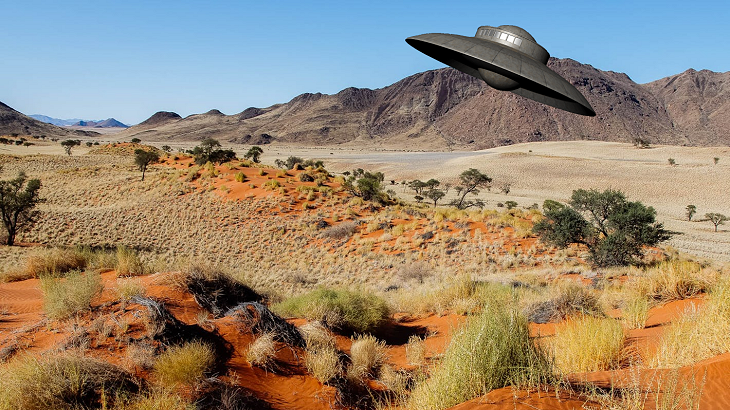 We also look into the 'Black Goo' and Zero-Point Energy Device featured in this incident.
The evidence is very compelling and this incident deserves further investigation.
History and Background
Nazi's and the Thule Society
The Thule Society has become the center of many conspiracy theories
concerning Nazi Germany due to its occult background and theories,
including the creation of Vril-powered Nazi craft under the leadership of Maria Orsic.
Nazi-Argentina-Thule Island Connection
It is well known that Nazi's who fled to Argentina after WWII easily
assimilated into Argentina's sizeable German community and were
smart enough to never talk about their past. Some of these men were
even quite successful financially and became prominent businessmen.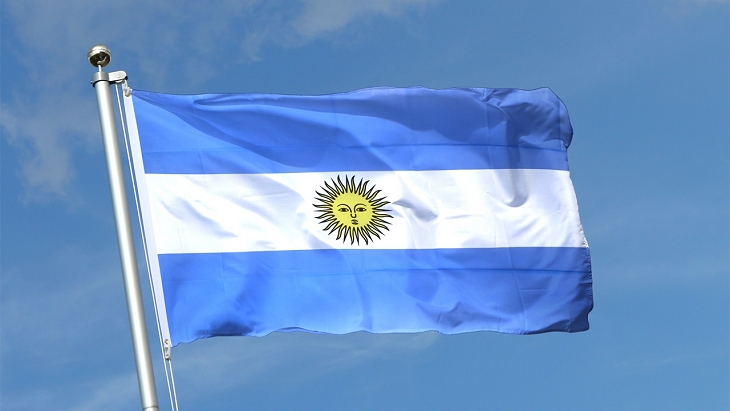 Is it a coincidence that Argentina established an above ground base on
Thule Island following WWII. Is the name of the Island perhaps
associated with the Thule Society of the Nazi's?
Intelligence reports suggest that there was also an underground base
used by Blue Aliens to reverse engineer and disable a black oil-like fluid (similar to that shown in various X-Files and the movie Prometheus), which when activated will likely be devastating to humanity.
The 1982 Falklands War/Deep Military Industrial Complex Interests
On the 2nd of April 1982 war breaks out in the Falklands. Reports from
the British military contingent indicate an escalating presence of UFO's
in the area. On the 14th June 1982 the war comes to and end.
Shortly following the end of the Falklands War, locals on Thule Island
notice an increase in helicopter flyovers. Not long thereafter two British military teams are dispatched to Thule Island. One team destroys the above ground Argentinean base and the other confiscates alien technology from the underground Blue Alien base and destroys it.
Included in the haul is a black oil-like fluid.
A Blue Alien craft manages to escape with as much technology possible
and heads in a North Easterly direction, only to be shot down by the South Africans and crashes in the South African Kalahari Desert.
The South Africans recover the craft and technology onboard, including a
Zero-Point Energy generation device. South Africa at the time was engaged in its border war and was under worldwide sanctions. This device then goes on to be sold to the Saudi's for a considerable amount of money.
Presumably the Blue aliens onboard the craft and other ET technology is
kept by the South Africans for further study.
A CIA operative manages to steal the Zero-Point energy device as well
as a stash of diamonds. It features in Mainstream Media as the Blue
Diamond Affair. A massive search for the device ensues.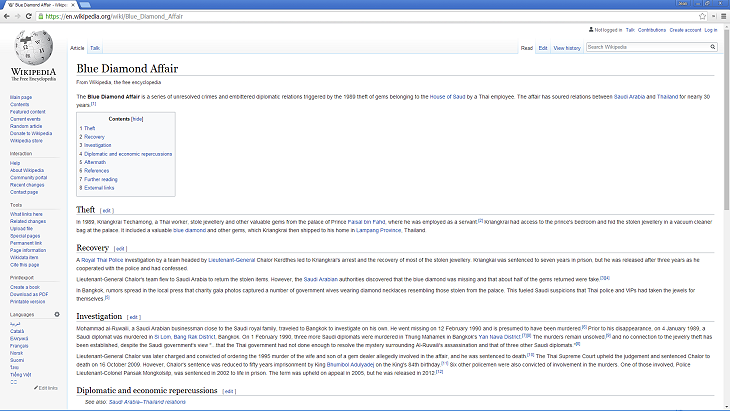 The Aftermath
The MOD/Marconi Labs/Plessey/Siemens
At the same time, in which the South Africans are dealing with the crashed craft, the black nanotech fluid is taken to Military Contractors, Marconi Labs and Plessey in the UK where Scientists and MOD military staff analyse the fluid and find it responds to Radio Frequency.

Various discoveries and breakthroughs are made during the 80's; however
during this time a string of some 25 bizarre deaths and so-called suicides ensues; these include prominent MOD military and scientific personnel.
One of these is a design engineer, Victor Moore, who made one of the
most significant breakthroughs (a South African Intelligence Operative,
now deceased, who was closely linked to the recovery of the crashed
Kalahari craft, known as 'House,' due to his stature, or 'Mr. X' knew
Victor Moore professionally).
Allegedly some of the breakthroughs made by Plessey eventually land up
at Siemens.

Blue Alien/Experiencer/Insider Connection
A few years ahead in time: Alec Newald and the car he was travelling in,
is abducted by the Blue Aliens in 1989 and is returned with a
technologically altered car ten days later, specifically the fuel/air mix circuitry had been significantly altered. Newald is eventually tracked down by RIIA Intelligence agents after the cars manufacturers notice the anomaly As well as other high-voltage anomalies caused by extremely high voltage. He is questioned about what he knows about the technology, however does not fully co-operate.
With the theft of the energy device in Saudi Arabia, also in 1989,
Intelligence operatives question Newald once again, looking for the
device. He goes on to be jailed on trumped up charges and is blackmailed
to reveal the location of the device.
During his incarceration he is contacted and visited by 'House' or 'Mr. X,' the South African Intelligence operative who knew the now deceased Victor Moore previously employed at Marconi, and is shown a small piece of ET technology with symbols on it recovered from the 1982 crashed Kalahari craft and is asked if he knows what it is. It is then that Alec Newald has flash backs and starts remembering details of his abduction and develops a friendship with 'House' or 'Mr. X.'
At a Nexus Conference in 2011 Newald states that he is not sure whether
or not the 1989 Kalahari UFO Incident actually took place, but suggests
it might have been a false flag event staged as a distraction into the 1982 Falklands War UFO Kalahari incident investigation.
In a Project Camelot interview in 2012 Newald mentions that the Blue
Aliens have the device back in their possession. Did he have the energy device and secretly return it to the Blue ET's who by then had a new base in Italy? Id so, a big thank you to Alec.
A look at the incident in Google Earth
Interesting Facts
A list of interesting people that have visited, or have been connected to, Antarctica over the past several decades:
Rudolf Hess: Sponsor 1938-39 Nazi expedition
Herman Goering: Sponsor 1938-39 Nazi expedition
Admiral Richard Byrd: Operation High Jump in 1947. Remarks about the USA preparing to defend against "enemy fighters that can fly from pole to pole with tremendous speed"
Patriarch Cyril III: To bless an Orthodox Chapel
John Kerry (US Secretary of State): Looking into "climate change"
Buzz Aldrin (Apollo 11 Astronaut): Is evacuated and Tweets "We are all in Danger. It is evil itself." – The tweet is deleted quickly thereafter
Prince Harry: On a "charity" mission
Juan Carlos (King of Spain): A "tour"
My Conclusion
The deaths of the 25 scientists working on the project in the UK is highly suspicious;
Many of the details of this case are backed-up with documentation, however some parts are not easy to prove;
Was the 1989 Kalahari UFO Incident a False-Flag event staged to interfere and distract investigations into the 1982 Case or did both really take place? I speculate both incidents happened;
Although some of the evidence is highly controversial and circumstantial the entire case remains compelling and deserves further investigation.
Sources:
Nazi UFOs:
https://en.wikipedia.org/wiki/Nazi_UFOs
Thule Island (bases destroyed by British in 1982):
https://en.wikipedia.org/wiki/Thule_Island
Mysterious deaths, freedom of information, Marconi and the Ministry of Defence:
https://www.computerweekly.com/blog/Public-Sector-IT/Mysterious-deaths-freedom-of-information-Marconi-and-the-Ministry-of-Defence
The Vril Society:
https://www.gaia.com/article/maria-orsic-vril-ufos-nazi-germany-secrets
The Thule Society:
https://en.wikipedia.org/wiki/Thule_Society
The Falklands War:
https://en.wikipedia.org/wiki/Falklands_War
Aftermath of the Falklands War:
https://en.wikipedia.org/wiki/Aftermath_of_the_Falklands_War
The Blue Diamond Affair:
https://en.wikipedia.org/wiki/Blue_Diamond_Affair
Marconi Electronic Systems:
https://en.wikipedia.org/wiki/Marconi_Electronic_Systems
The X-Files-Black Oil Episodes"
https://www.imdb.com/list/ls023205074/
Apocrypha (The X-Files):
https://en.wikipedia.org/wiki/Apocrypha_(The_X-Files)
Prometheus (2012 film):
https://en.wikipedia.org/wiki/Prometheus_(2012_film)
The Corporate Head Of The Secret Societies, Chatham House RIIA:
https://thebridgelifeinthemix.info/finance/in-profile-the-corporate-head-of-the-secret-societies-chatham-house-riia/
Alec Newald: Alien Civilizations Exist, the Man Who Lived with Extraterrestrials for 10 Days [FULL VIDEO] – Especially the last 14 minutes:
https://www.youtube.com/watch?v=O3lsFtz_7gQ
Project Camelot: ET INTERVENTION_ ALEC NEWALD & DAVID GRIFFIN (Listen to the interference during the interview):
https://www.youtube.com/watch?v=TQHK5Q7uP4o
Miles Johnston: Bases 17 ET Connection with Falklands War Parts One and Two 2nd Edition:
https://www.youtube.com/watch?v=BCJSKhtTtC0
Miles Johnston: Bases 17 ET Elements of The Falklands War Part Three:
https://www.youtube.com/watch?v=fsEsMTHDHC0
Miles Johnston: Bases 17 ET Elements of Falklands War Part Four:
https://www.youtube.com/watch?v=8Lz-lFoCTfY
Thule Island in 1982 Falklands War – Evidence that the Conflict Had Other Objectives:
https://www.youtube.com/watch?v=QNbh3GdRZbc
Shocking Alien Bases on the Thule Islands:
https://www.youtube.com/watch?v=VR6uA9_3sWI
My YouTube video featuring 'The 1982 Falklands War, Kalahari UFO Crash, ET Tech and Deep Military Industrial Complex Interests:'
Subscribe to my YouTube channel and turn on Notifications to receive updates when I upload new video's.
Links to all my other sites:
https://www.youtube.com/JeanWard (Mars anomalies)
http://mars.raptorzone.co.za (Mars anomalies)
http://www.raptorzone.co.za (my website)
http://wxsat.raptorzone.co.za (weather satellites)
https://twitter.com/raptorzn_ (@RaptorZN_)
https://www.facebook.com/JeanWardMarsAnomalies (Facebook)
http://blog.raptorzone.co.za (social and political issues)
Disclaimer:
My intention is only to share what I've discovered and not to convince anyone that there are aliens visiting Earth or that our Military is actually involved with this phenomena.
As Will Farrar from WhatsUpInTheSky says: "I see what I see, you see what you see."