Interesting to see mainstream science changing their view on Mars and the potential that life will be discovered there soon, to quote: 'Inevitable and IMMINENT'
Scientists have always regarded Mars to be a dead, desolate planet with little to no activity. However, with all the scientific discoveries made thus far we can only conclude that Mars is actually not so dead and desolate after all.
Martian scientific discoveries, to date:
Underground Water Lake near South Pole detected by Mars Express Obiter
Water seeping up through the Martian surface photographed by Curiosity Rover and MRO HiRISE
Clouds (some hundreds of km long, e.g. Arsia Mons) photographed by Rover Curiosity, MRO HiRISE and Mars Express Obiter
Quakes or Tremors measured by InSight Lander
Methane Gas detected by Rover Curiosity and Mars Express Obiter
Water Ice detected at the Poles
Fossilized bacteria photographed in Martian asteroids found on Earth
Blue Sky as shown in InSight Lander's 1st photograph returned after landing on Mars (later to be changed by NASA to red/orange)
Massive landslides as photographed by MRO HiRISE
Is this drip-drip disclosure/confirmation to prepare us for the news that we are NOT alone?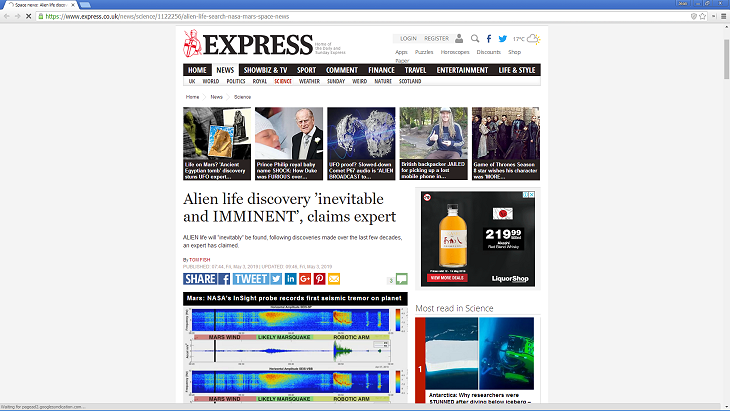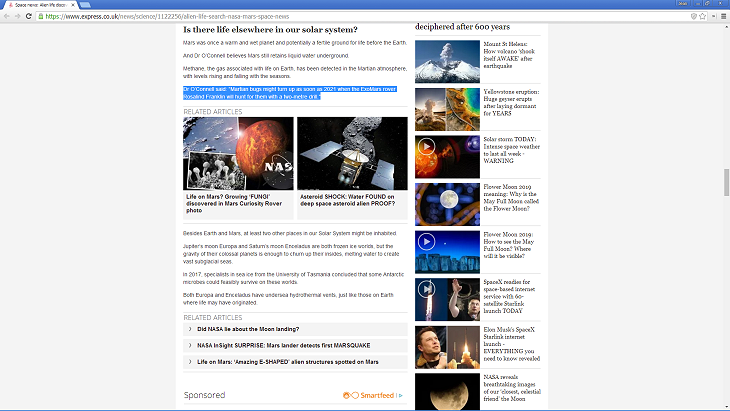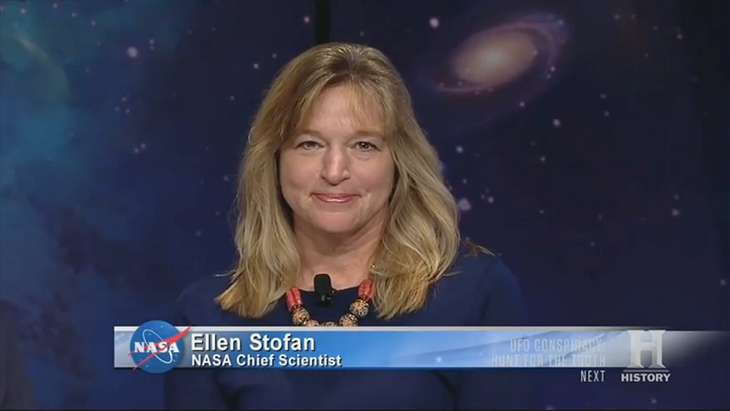 Original sources:
https://www.express.co.uk/news/science/1122256/alien-life-search-nasa-mars-space-news
Ancient Aliens S12 E09 (2017): Majestic 12
My YouTube video featuring 'MAINSTREAM SCIENCE: Alien Life Discovery on Mars 'Inevitable and IMMINENT:'
Subscribe to my YouTube channel and turn on Notifications to receive updates when I upload new video's.
Links to all my other sites:
https://www.youtube.com/JeanWard (Mars anomalies)
http://mars.raptorzone.co.za (Mars anomalies)
http://www.raptorzone.co.za (my website)
http://wxsat.raptorzone.co.za (weather satellites)
https://twitter.com/raptorzn_ (@RaptorZN_)
https://www.facebook.com/JeanWardMarsAnomalies (Facebook)
http://blog.raptorzone.co.za (social and political issues)
Disclaimer:
FAIR USE NOTICE: This page might contain copyrighted material, the use of which has not specifically been authorized by the copyright owner/s. RaptorZone Mars Anomalies distributes this material for the purpose of news reporting, educational research, comment and criticism, constituting Fair Use under 17 U.S.C § 107. Please contact RaptorZone Mars Anomalies with any copyright issue/s.