This image was taken by NASA's Mars Reconnaissance Orbiter (MRO) Context Camera (CTX) on 2007-01-08T00:38:33.833.
NASA describes this image as " Deuteronilus Colles and surrounding landforms."
Case #18: More disc-like objects and another triangular object on Mars:
I discovered three more disc-like craft, another triangular craft and mining machinery on the Martian Surface.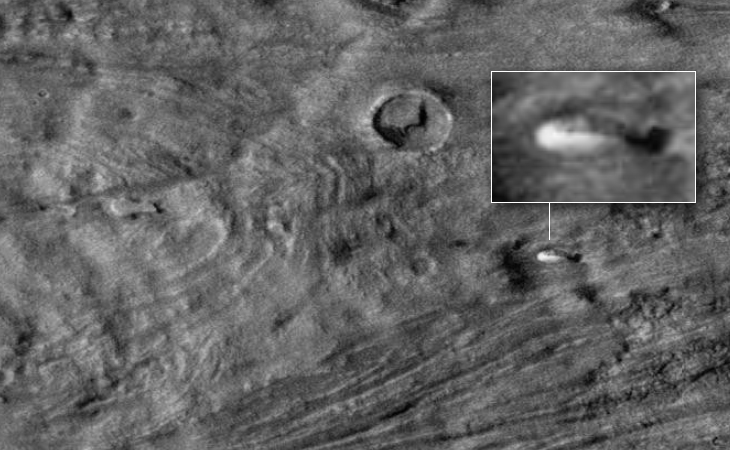 Original NASA source: http://viewer.mars.asu.edu/planetview/inst/ctx/P03_002112_2208_XN_40N337W
I used NASA's image viewer to the left of the page to view these anomalies.
Subscribe to my YouTube channel and turn on notifications to be notified when new videos are uploaded.
Also visit Twitter page @RaptorZN_.