South Africa has Geoglyphs? Maybe, when compared to those found in Nazca Peru one could come to the conclusion that it is highly probable. The region is located near Bossjesdam, South of Upington, Northern Cape Province in South Africa.
Location in Google Earth: 30° 1'17.42″S 21° 5'57.49″E
Seen within a massive triangle carved into the South African landscape are huge spiral and snaking patterns and in other area's what appear to be the outlines of ancient ruins. Several horse-shoe shaped structures litter the entire region too.
Some 'mainstream' researchers claim these are nothing but water gathering structures, however I respectfully disagree. The similarity between these geoglyphs and those found in other countries is just too obvious.
The triangle with various patterns inside: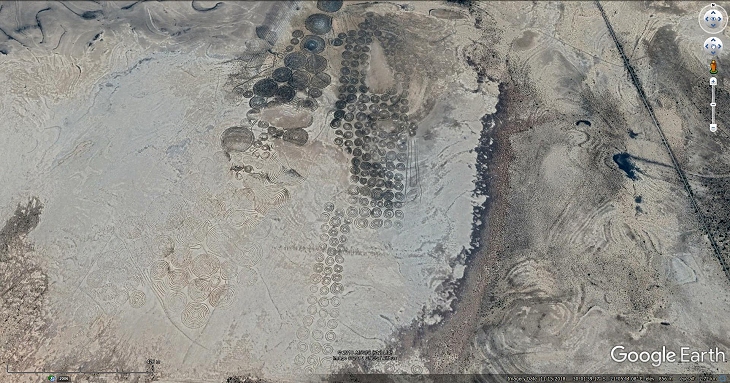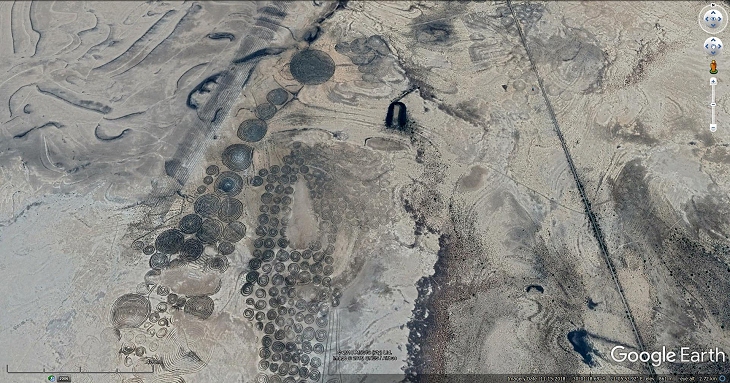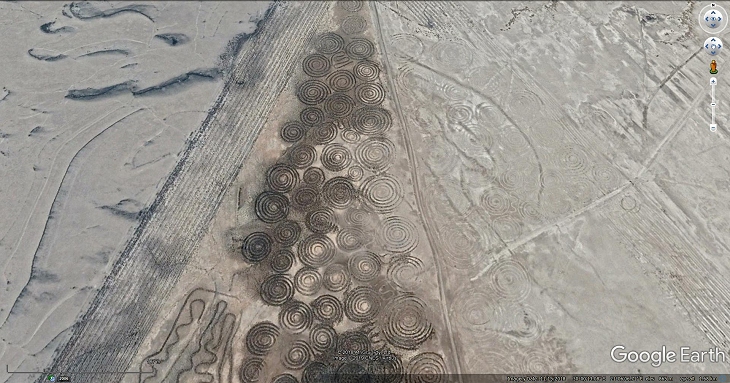 Other anomalies found in the region surrounding the triangle: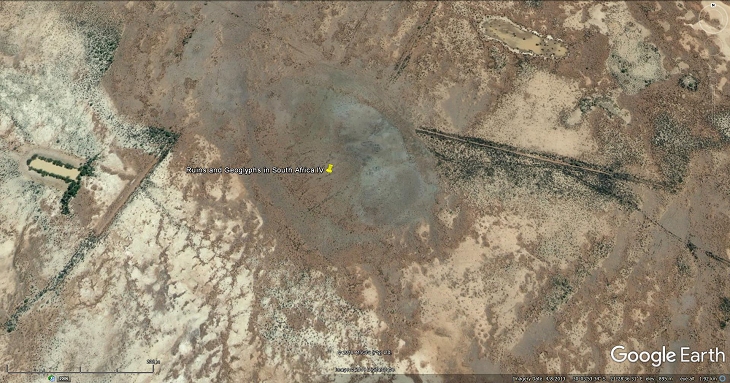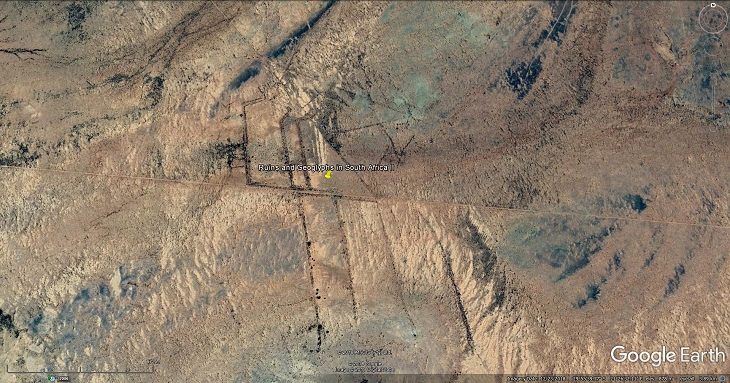 Reference material featured sources:
Nazca Lines in Peru: https://en.wikipedia.org/wiki/Nazca_Lines
Connection between ruins in South Africa and Jordan: http://archeomaps.blogspot.com/
Alternate 'mainstream' explanation: https://www.quora.com/What-are-these-structures-in-South-Africa
My YouTube video featuring 'Huge Ruins and Geoglyphs in South Africa:'
Subscribe to my YouTube channel and turn on Notifications to receive updates when I upload new video's.
Links to all my other sites:
https://www.youtube.com/JeanWard (Mars anomalies)
http://mars.raptorzone.co.za (Mars anomalies)
http://www.raptorzone.co.za (my website)
http://wxsat.raptorzone.co.za (weather satellites)
https://twitter.com/raptorzn_ (@RaptorZN_)
https://www.facebook.com/JeanWardMarsAnomalies (Facebook)
http://blog.raptorzone.co.za (social and political issues)
Disclaimer:
In cases where I say an anomaly looks like something I'm attempting to clarify what I see and not specifically that the anomaly is what I say it looks like.
My intention is only to share anomalies I've discovered.
As Will Farrar from WhatsUpInTheSky says: "I see what I see, you see what you see."