The US Navy appears to be escalating its TR-3B disclosure effort.
With President Donald Trump's Space Force recently announced it seems the US Navy has now the mandate to reveal their secretive TR-3B.
Just recently the TR-3B patent was approved and the Navy is now also making it easier for their people to report UFO incidents. No longer are they told to keep it quiet, they are now encouraged to speak up.
What will the US Air-Force do now, will they follow suite?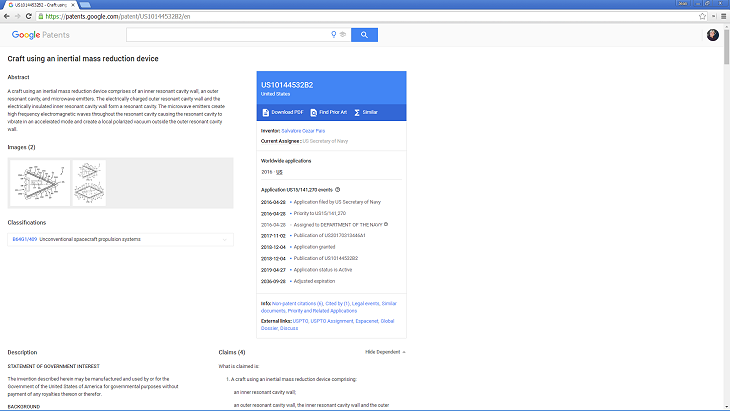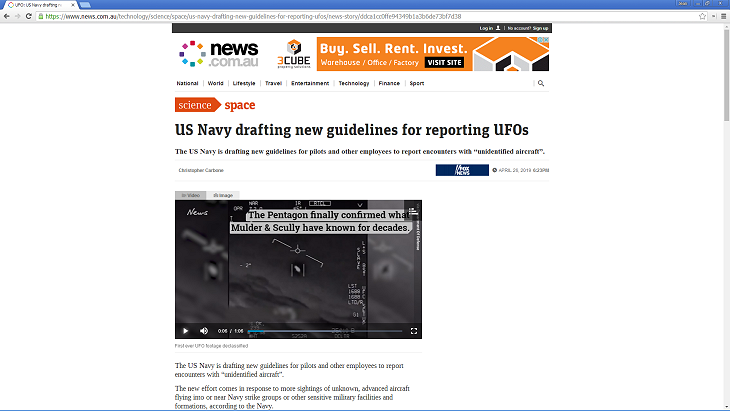 Sources:
https://www.military.com/space-force
https://www.news.com.au/technology/science/space/us-navy-drafting-new-guidelines-for-reporting-ufos/news-story/ddca1cc0ffe94349b1a3b6de73bf7d38
https://metro.co.uk/2019/04/18/us-navy-secretly-designed-super-fast-futuristic-aircraft-resembling-ufo-documents-reveal-9246755/
https://patents.google.com/patent/US10144532B2/en
https://www.military.com/video/aircraft/military-aircraft/tr-3b-aurora-anti-gravity-spacecrafts/2860314511001
Edgar Fouche – TR-3B Full 1998 presentation:
My YouTube video featuring 'LATEST DISCLOSURE NEWS: US Navy Stepping Up Its Disclosure Effort:'
Subscribe to my YouTube channel and turn on Notifications to receive updates when I upload new video's.
Links to all my other sites:
https://www.youtube.com/JeanWard (Mars anomalies)
http://mars.raptorzone.co.za (Mars anomalies)
http://www.raptorzone.co.za (my website)
http://wxsat.raptorzone.co.za (weather satellites)
https://twitter.com/raptorzn_ (@RaptorZN_)
https://www.facebook.com/JeanWardMarsAnomalies (Facebook)
http://blog.raptorzone.co.za (social and political issues)
Disclaimer:
My intention is only to share what I've discovered and not to convince anyone that there are aliens visiting Earth or that our Military is actually involved with this phenomena.
As Will Farrar from WhatsUpInTheSky says: "I see what I see, you see what you see."