This photograph (PSP_002098_2220) was taken by NASA's Mars Reconnaissance Orbiter (MRO) HiRISE Camera on 06 January 2007.
NASA describes this photograph as "Mantles and Flows in Moreux Crater."
One of my Channel Viewers, Jon and I found what appears to look like a toppled Mayan-type statue. Initially when I covered this anomaly in a video I posted to YouTube on 6 March 2018 I speculated this could be destroyed machinery.
Thanks you Jon I think we may have found evidence that a Mayan-type civilization once lived on Mars.
Could these be destroyed ancient statues?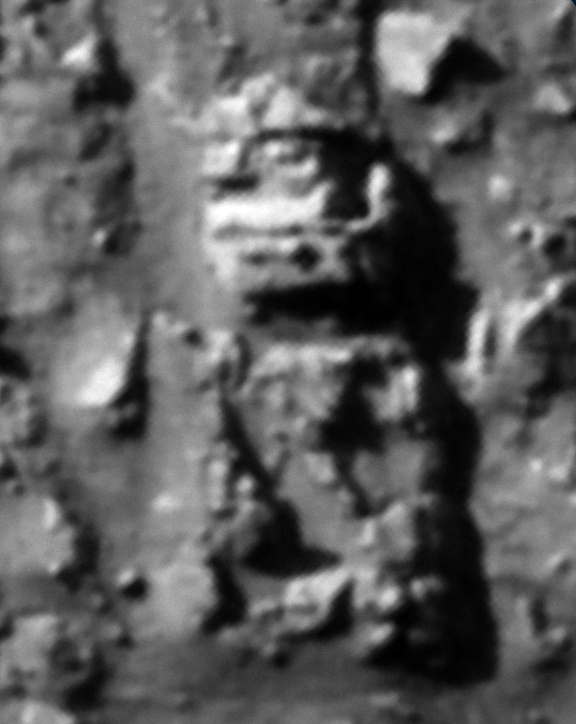 Original NASA source: https://hirise.lpl.arizona.edu/PSP_002098_2220
Location of the statue: Click here for the location of the Mayan-type statue.
I downloaded the HiRise B&W Map-Projected JP2 file to view these anomalies.
Previous video featuring this artifact:
Subscribe to my YouTube channel and turn on notifications to be notified when new videos are uploaded.
Also visit Twitter page @RaptorZN_.