The Mars Express orbiter took this image (Id 297928) of what the European Space Agency (ESA) calls Hebes Chasma mesa, 23 km wide.
This anomaly was first brought to my attention by Thomas Mikey Jensen from the Mars Moon Space TV channel on YouTube.
Substantial carbon deposits have been found which may explain the appearance of the black water in the pool at the bottom of the pit.
The devastation to the mountain side is striking, at 23 km wide and 8 km deep this is unlike anything on Earth.
The layers or steps synonymous with similar mining operations on Earth are not seen probably due to the walls of the Quarry being eroded by water over time.
When compared to similar images on Earth one cannot help but wonder if this is an abandoned open-pit quarry on Mars.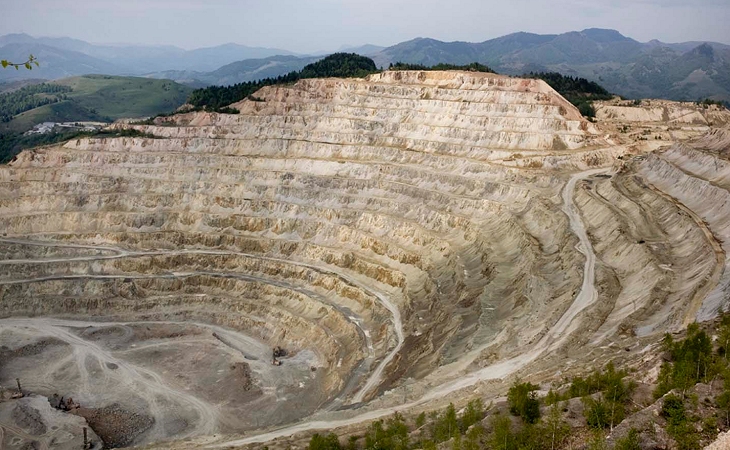 Original ESA source: http://www.esa.int/spaceinimages/Images/2013/10/Hebes_Chasma_mesa
Could this be an abandoned mining operation on Mars, perhaps coal and/or other minerals were excavated here in the distant past?