Here I provide details regarding my 1st UFO Sighting in late 1979 in my hometown of Pretoria, South Africa.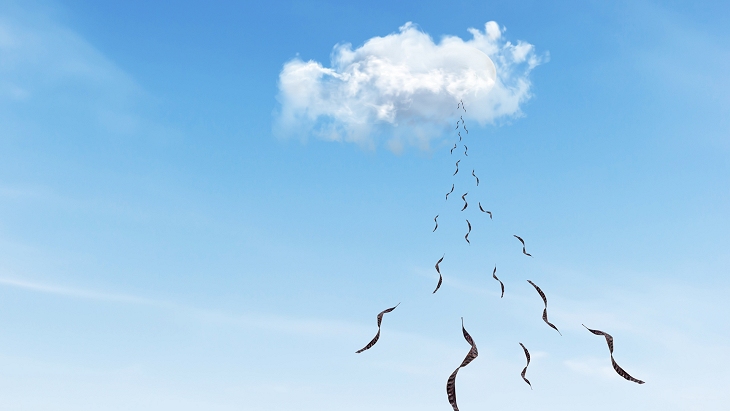 In summary a friend and I observed a disc behind a cloud ejecting or dropping long narrow twisted objects, brown in colour and about a metre long, slowly falling to the ground around us. Strangely none of the objects remained after the disc and cloud vanished behind a mountain to the south about 15 minutes later. What happened to these objects, how could they just disappear and was the flying saucer using the cloud to cloak itself?
Sequence of Events:
It's about three o'clock in the afternoon on a relatively cloudless summer day in late 1979, my friend Tony Fourie and I are climbing a small hill in our
neighbourhood.
As we reach the top of the hill we notice long narrow twisted objects, brown in colour and about a metre long, slowly falling to the ground around us. They look similar in appearance to seed pods however much longer and broader.
We look up to see from where these objects originate. There's a medium sized cloud above us at the usual height you'd expect to see clouds and the objects are falling from the center of the cloud in a concentrated funnel-like fashion spreading out as they fall to our location.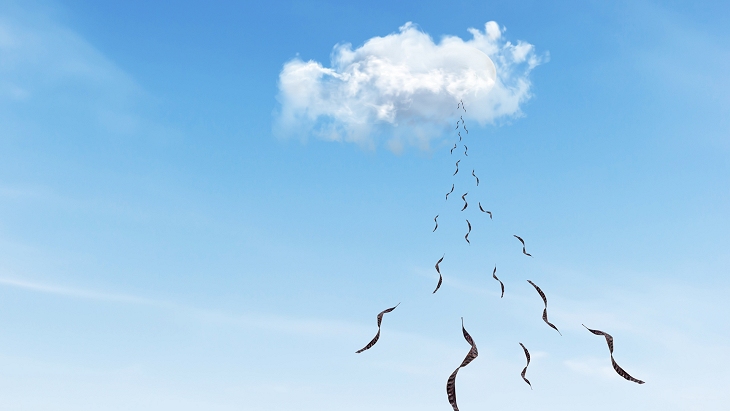 As the cloud moves gradually to the south over the next 15 minutes or so we notice the edge of a white-silver disc just sticking out behind the clouds edge. The cloud eventually moves over and behind the mountain range to the south and disappears out of view.
We immediately search for the objects that seemed to have been dropped by the disc from behind the cloud. Although dozens of the objects fall around us we find none, no trace of them at all.
As always, until we get better data we I can only speculate as to what this disc and objects ejected from the craft might have been.
My YouTube video featuring 'My 1st UFO Sighting in Late 1979 – Pretoria, South Africa:'
Google Earth Location:
Latitude: 25°43'35.35″S
Longitude: 28°13'9.88″E
Subscribe to my YouTube channel and turn on Notifications to receive updates when I upload new video's.
Links to all my other sites:
https://www.youtube.com/JeanWard (Mars anomalies)
http://mars.raptorzone.co.za (Mars anomalies)
http://www.raptorzone.co.za (my website)
http://wxsat.raptorzone.co.za (weather satellites)
http://blog.raptorzone.co.za (social and political issues)
Contributions (PayPal):
Your contribution, no matter how small, will help me to cover my Internet fees which include broadband access and hosting of my Blog. The NASA photographs I download for my research are huge thus the need for broadband, high data access.
Your support is very highly appreciated.
https://www.paypal.me/JeanWardYouTube
DISCLAIMER: Many or all of the anomalies/artefacts covered in this presentation may be naturally occurring geological features caused by some type of geological processes, however due to the lack of specific information from the source we can only speculate whether these are all natural or some artificial in nature.
In cases where I say an anomaly looks like something I'm attempting to clarify what I see and not specifically that the anomaly is what I say it looks like.
My intention is only to share anomalies I've discovered on Mars and not to convince anyone that there is or was a civilization on Mars.
As Will Farrar from WhatsUpInTheSky says: "I see what I see, you see what you see."
FAIR USE NOTICE: This presentation might contain copyrighted material, the use of which has not specifically been authorized by the copyright owner/s. RaptorZone Mars Anomalies distributes this material for the purpose of news reporting, educational research, comment and criticism, constituting Fair Use under 17 U.S.C § 107. Please contact RaptorZone Mars Anomalies with any copyright issue/s.